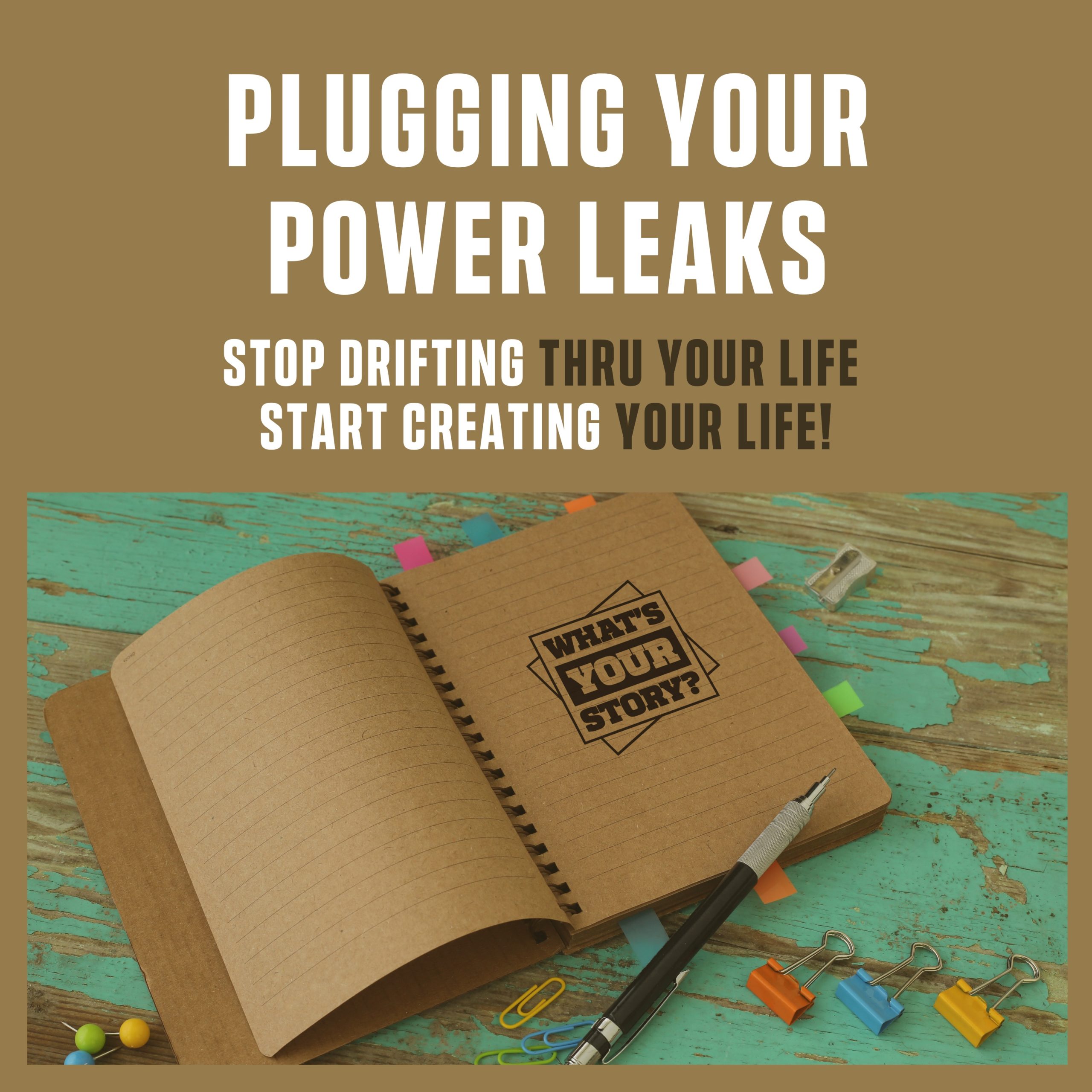 PLUGGING YOUR POWER LEAKS. STOP DRIFTING. START CREATING.
We all want what we want. Desire is a natural thing and it is evidence that  "Source Energy" is calling you back to your true self - to live the life you are meant to live. To remember who you were - before you were taught to be someone else.
All of us to some extent have learned to live from someone else's beliefs, agendas, bias, and priorities - so we stopped being our true selves - and we began developing Power Leaks.
Power Leaks manifest as behaviors, beliefs, and un-conscious self-sabotaging patterns that cause you to unconsciously push away the very things you want.
This foundational course will help you discover your Power Leaks and "plug them" (let them go) so you can live from your Authentic Power.
Through this course - you will clear out the lies - and build on the truth of who YOU are. This means you now get to create - more love, more connection, more abundance, more opportunity, and a deeper sense of appreciation for who you are and what you've come to offer.
When you've completed this course – you'll have an Actionable Game Plan for how to change your "stories" (unhelpful and unproductive beliefs and behaviors) and create the life you came to live.
Lifetime Access to Course Work including any future updates 100% Satisfaction Guaranteed
LIVE FREE! A Crash-Course to Create a Life of Freedom, Peace and Purpose
This is a comprehensive overview of how your subconscious has been programmed to sabotage your efforts to change and how to reprogram it so that you can create the life you want.
It contains a simple, repeatable process that gets you back into the driver's seat! Plus, you get my Grow, Learn, Change Meditation to help you create lasting change and lasting power.
Use this FREE easy-to-understand pictograph as simple tool to remind yourself of how your subconscious works and how you can change that information to stop sabotaging your efforts to change and begin creating the life you desire!